Mission statement: 100 Rand St
"Love God, Serve others Richlands, NC 28574
We here at FBCR align ourselves with the full Authority of God's Word. We also support and adhere to the Baptist Faith and Message 2000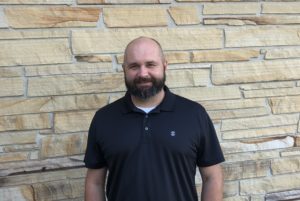 Rev. Mike Johnston, Senior Pastor
Pastor Mike began his ministry at FBCR in July of 2019. He is married to his high school sweetheart Kelly. They have three children: Michael, Shelby and Abby.
Email: pastormike@fbcrichlands.com
Rev. Jason Dunham, Fellowship and Outreach Pastor
Pastor Jason was called to serve as our Fellowship and Outreadh Pastor in February 2018. He and his wife Melinda have two daughters: Savannah and Sadie.
Email: jdunham@fbcrichlands.com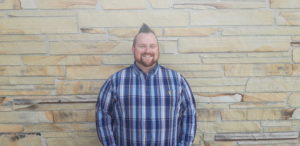 Rev. Stephen Budd, Worship and Missions Pastor
Pastor Stephen has been faithfully serving as our Worship and Missions Pastor since December 2018. He and his wife Ashley were married in December 2019.
Email: stephen@fbcrichlands.com
Mr. Scott Sherry, Custodian
Scott Sherry serves as our custodian and keeps our facilities looking and working great! He and his wife Kim have a son: Nick
Email: scottsherry@fbcrichlands.com